Loans for borrowers with bad credit have been a hot topic issue lately. There's an obvious need for capital for people who can't qualify for most personal loan lending options because of their poor credit scores. On the flip side, it's hard for loan underwriters to approve these applicants because they're probably looking at multiple loan defaults.
For some, title loans can be a refreshing change from how business is done in times of a bad economy as most of these loan offers don't require a standard credit check, with the focus instead being on the vehicle equity that's available.
There's no question that people need money and can't get it from their bank or credit union. In today's world, banks aren't lending as much to individuals, but online title loans give borrowers the chance to get cash without checking personal credit scores.
How Do Online Title Loans With No Credit Check Work
Today online title loan lenders will primarily look at the value of your vehicle when you apply for a loan online. Whether or not they offer no credit check loans might depend on if you have enough equity in your vehicle.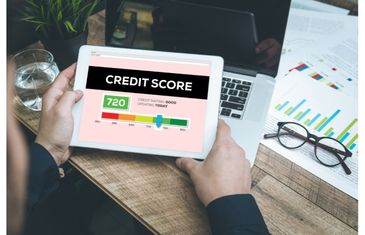 They don't want you racking up more debt and it's of course going to be a drawback if you have a bankruptcy or have defaulted on a loan in your past. But for the most part, a title loan with no credit check might be a better alternative for someone with poor credit or no credit history versus most other types of personal loans.
As an example, if your car is worth $10,000 you might get 40-60% of the vehicle's value in the form of a loan. Most online lenders aren't going to loan money on top of what your vehicle is worth. So, let's say that same vehicle is only worth $8,000 they'll most likely still give you $4,000 with a title loan even if you have bad credit. The most important factor that an underwriter checks is often how much the vehicle is worth or what the current resale value of your car is in case you miss future loan payments. If they know they can get a sufficient amount of money if you default on payments, then they are ok offering a loan.
Car Title Loans Near Me In Ohio With No Credit Check – What's Required
Borrowers looking to apply for an instant title loan may choose to apply directly for title loans without a background or credit check, and that's a great option if you want to do everything completely online. You can finish the entire application from the comfort of your home and not have to go anywhere to meet with a direct lender in person. Others though would prefer to find loans near me with no credit check. This means they want to find a local company that will apply in person.
The benefits that come with a no credit check vehicle title loan are easy to see. The best part is that you can meet with a customer service representative whom you trust in your neighborhood. They can help you with any questions you may have about the application and the loans can be processed quickly with a quick vehicle inspection all within an hour or less.
Whether you decide to work online with a licensed lender or find a local title loan company in Ohio that doesn't look at your credit score, it's easy to get fast cash in most cases when you need money ASAP.
Interest Rates And Financing Terms With No Credit Check Auto Title Loans
Expect a higher interest rate and longer payoff term with a no credit check title loan. Even though you're not going to have your credit checked, the online lender is still taking on a risk by loaning money to someone who may default. So in most cases, the terms for these loans are going to be more expensive than if you had a good credit score or took out another type of personal loan. Nonetheless, an auto title loan is still a viable option for some people who need money quickly and can't go through the hassle of trying to get a personal loan from a bank or even having their credit checked for a payday loan or cash advance.
If you're worried about the terms for online title loans with no credit check, remember that there are now many companies that offer this type of financing online and these companies will need to follow the rules and regulations for lending in your state. Also, consider that most lenders can now offer a refinance without a typical credit check as well! This makes the loan buyout process much easier and based on the results from our title loan calculator, you can save a significant amount of money.
Do your research online before applying for equity loans as well as rebuilt title loans and make sure you know what the interest rates and terms are before signing any paperwork. Regardless of whether you choose to apply online or with a loan lender near me that doesn't require a credit check, you can feel comfortable knowing that either option is viable to access the equity in your vehicle.