A pink slip loan allows you to get cash by using your vehicle pink slip as collateral for a loan. It is usually set up to be paid back in installments, and the amount that can be borrowed against pink slips is determined by companies like GoTitleLend.
Pink slip loans are intended for emergency purposes only, they are not long term solutions to problems with money. They do serve a very real purpose however so it is important to understand how they work and why they may benefit you. Here's our take on pink slip loans.
A pink slip loan basically gives you quick access to cash when you need it most. Car title loans and pink slip loans come with high interest rates and therefore should only be used in emergencies.
How Does A Pink Slip Loan Work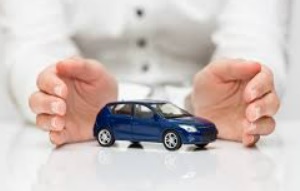 Pink slip loans use your vehicle's equity as security for a loan. You pay back the balance over 6 to 24 months. If you own a vehicle and need cash fast there may be no better option than using your car title as collateral.
Keep in mind, you will always need to give the lender your car title. They will hold your paid off car title as security until the loan is paid off. As long as you make on time monthly payments you will be able to keep driving your vehicle and you can get the pink slip back when the loan has been fully paid off.
What Do I Need To Get Approved For A Pink Slip Loan?
All pink slip loans require the actual car title as collateral. Even though you don't need good credit, can you actually pay the loan back each month? The lender will need to know that you have a steady monthly income from which they can deduct repayment monthly. 
 You must contact your lender at least once per month when making pink slip loan payments. Since pink slip loans can accumulate interest upon interest, it is important that you pay off the pink slip loan at its due date and time each month. If not, then your account will end up with high fees and possibly may lead to legal action taken against you by the pink slip title loan company.
How Much Money Can I Get With A Pink Slip Loan From GoTitleLend?
The amount of money you receive with an online title loan from GoTitleLend depends on the car's actual cash value, which is how much your car is actually worth at any given time. The car's resale value will fluctuate over time, but you can still get a good estimate of the current value based on current sales prices. To find this out, use our online title loan calculator to use after typing in all your pink slip information. In general terms, your loan amount will be anywhere from $1,000 to $5,000 and mostly depend on your state of residence and vehicle value.
The pink slip loan amount you are approved for will be based on whether or not you have an open pink slip loan with another company already. You must pay title loan fees and interest for that pink slip term if it does exist before applying for another one.
So How Can I Apply For A Pink Slip Loan
Now that you know all there is to know about pink slip loans, what are you waiting for? Get all the necessary documents together and review your budget to determine an amount that works for your monthly payment. Consider the different approval timeframes and look at a 24 hour title loan if you want to get cash quickly. Otherwise, expect your loan proceeds in 2-3 business days. Contact us at GoTitleLend today to get a same day quote for your vehicle pink slip!