Online title loan calculators let you calculate title loans so that you know what your costs will be before applying for one. With an accurate estimate of the title loans' cost, it's easier to determine whether getting one is right for you.
An online title loan calculator is easy to use – just input some basic information about your vehicle and what you need as far as financing, then the online calculator does the math for you! You'll find out exactly how much money you can borrow with a title loan so that there is no confusion or concerns when you get the actual quote from your lender.
How To Use and Understand the GoTitleLend Title Loan Interest Calculator
To calculate your interest rate you first need to know how much money you're looking to borrow and how much equity there is in your vehicle.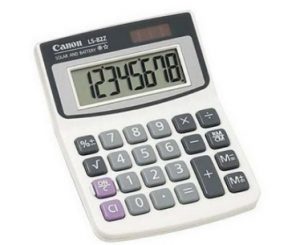 Many loan providers offer a "quick title loans" option where you can get your money in just one business day! This is possible because the GoTitleLend interest calculator allows you get multiple estimates based on your vehicle's value and the expected APR.
What Are The Common Terms To Expect With A Title Loan Interest Calculator
Any knowledgeable consumer will want to know the monthly payment amount, total loan amount, and payoff time when they run their online title loan calculations. By knowing this info you can determine if a title loan will fit your budget and monthly cash flow needs. Paying off title loans is no different than paying off any other type of installment loan so you should know what the payoff terms are before you agree to anything. This title loans calculator gives customers an idea of how much they can borrow, how much that amount will cost them, and how long it might take to pay back. It's very simple once you plug in the numbers!
The Calculations For Our GoTitleLend Interest Calculator
If you want to find out the online title loan calculator interest rates and title payback times enter in the common information as requested. It also helps if you know the approximate interest rate that's been quoted by your lender. By running these calculations you can find out the monthly payment savings to expect with an early loan payoff. Remember, the interest compounds each month with a car title loan, and that will affect the total payoff and monthly payment amount.
Recap Of How The Title Loan Interest Calculator Works
Our title loan calculator calculates the title payback time and approximate monthly payments. Any legitimate title lender should not charge upfront fees for car title loans or title loan refinances, and most offer direct funding within 24 hours on cases that have amounts similar to the upfront calculations.
Use the amounts and terms from our lending interest calculator as estimates and not exact amounts. The full payoff amounts and final lending terms will not be known until the loan is fully underwritten. We're adding new states every day to provide more options across the United States. Check back often to see what your estimated terms and payoff would be with our title loan interest calculator.