Are you looking for a same day title loan in Cleveland, Ohio? Look no further than GoTitleLend!
Our friendly and knowledgeable team will help you get the cash you need quickly and easily, with no credit check required. With our fast approval process and low interest rates, getting a same day title loan from GoTitleLend is the smart choice for anyone looking for emergency cash.
Our customer service team is highly trained to quality underwrite your application based on the current requirements in Cleveland. The bottom line is that we value our clients' time and strive to get you the best terms and rates for any secured loan in OH. That's why we offer hassle-free application and approval processes that give you quick access to your funds.
Title Loan Lending Requirements In Cleveland, OH
You must currently own and have possession of your vehicle.

You need to show proof of income
Your car needs to be in good working condition, with all parts functioning correctly. In addition, you can't owe any money on your car loan or lease payment. And finally, you need to have full legal ownership of the title document for your automobile. The bottom line is we will not accept vehicles without clean titles (no liens). If you're not sure what that means exactly, just reach out to our friendly customer service team for more details about the documents you'll need to provide.
We look forward to helping people in Cleveland get quick and easy cash from their vehicle's equity and helping those people out when they need it most. With our fast approval process, you can get the emergency cash you need today! Apply today, and let us show you how easy it is to apply with GoTitleLend!
What About My Bad Credit Score – Can I Still Apply For A Title Loan
There's no need for good credit and most lenders don't even perform a credit check when underwriting a secured loan. This means that you'll still be able to get an auto title loan regardless of your bad credit score or past financial mistakes. The only times your credit history may be an issue is if you have a history of bankruptcy or currently owe too much money on the vehicle you're using to secure your loan. This is because we typically won't approve you for financing if you owe more than 55% of the car's blue-book value.
Title Loan Refinances & Buyouts – Are These Possible In Cleveland, Ohio
Yes, you can refinance your online title loan in Ohio or buy out the remaining balance on your current loan. We will only refinance a title loan with our company and not any other auto title lender in Cleveland. This makes it very hard for those who want to try and get lower rates from another lender after you've already established a good relationship with us. However, if you're looking to sell your car but want to keep paying off the remaining balance, we'll help by buying out that existing vehicle title loan for an amount that matches the fair market value (FMV). You can also refinance your auto title loans directly from us anytime. If you'd like to learn more about this process, feel free to contact us to see the current lending rates and how much we can offer for your current equity loan.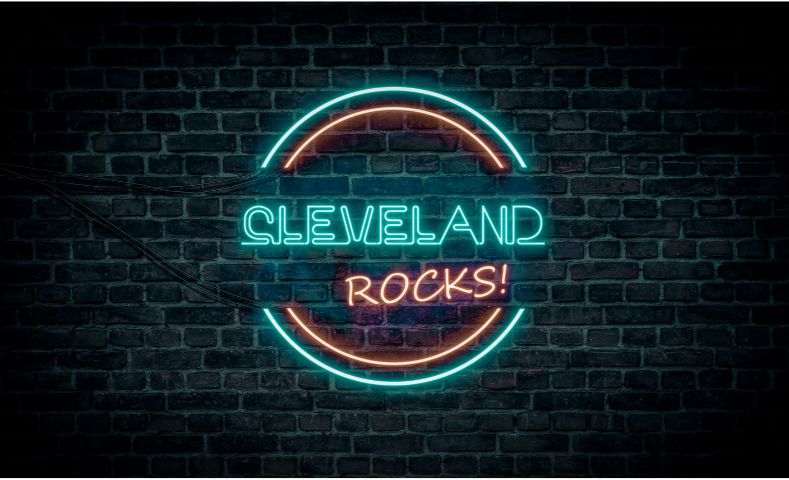 What Else To Know About Cleveland Title Loans
A title loan is a quick and safe way to access the cash you need when facing a financial emergency. GoTitleLend offers safe and confidential auto title loans that can be used for any necessary expense. When you apply online or over the phone, one of our experienced agents will help determine your eligibility and give you all available options. And best of all, depending on your vehicle's value, we may even be able to get you same day approval so that money will be deposited into your checking account as soon as tonight! So if something unexpected comes up and you need help paying bills, covering medical expenses, or making home improvements fast – don't wait; contact us today!
Can I Apply Online For An Auto Title Loan – Or With A Direct Lender near Me In Cleveland
(Please note that if you apply online, the lender will determine your eligibility and provide you with all available options. If approved, they may also be able to get you same-day approval so that the money is deposited into your account tonight.)
At GoTitleLend, we cater to those of you who are always on the go. That's why our title loan application process is quick and easy.
For those who prefer to apply with a lender in their neighborhood, we've also got you covered! There are many different financing companies that we work with in Cleveland. Most of these services will allow you to get your application approved fast with the option of same day cash pickup after you complete the vehicle inspection.
The vehicle inspection can take less than 30 minutes to complete. While driving to an inspection location in Ohio can be a hassle, it's still an important step in getting a title loan. This inspection is necessary for your lender to determine the amount you qualify for and confirm that your vehicle has no liens against it. In addition, any money you borrow will be secured using your car as collateral, so if something ever happens to it we need to ensure that nothing is preventing you from paying off the balance owed on your loan.
Apply For Guaranteed Approval With An Online Title Loan
Are you ready to see how much your car is worth and how quickly you can get cash for your car, truck or motorcycle? GoTitleLend can take your application online or over the phone and we'll get you a quick pre-approval notification if you qualify! Call us at 380-888-5035 to see if a title loan in Cleveland is right for you!