Motorcycle title loans are a great way to get money quickly, especially if you cash for an emergency. The best part is that you don't need good credit to get a motorcycle title loan – all you need is the title to your motorcycle. This means that even if you have bad credit or no credit at all, you can still get the money you need. And, since motorcycle title loans are secured loans, you can usually get a higher loan amount than with other types of loans.
Plus, because motorcycle title loans are so quick and easy to obtain, you can usually have the money in your hands within just 24 hours. So if you run into a cash crunch consider using your car title or even a motorcycle title as collateral for a loan.
Requirements For Motorcycle Title Loans
To qualify for most motorcycle title loans you will need a bike that's paid off and in your possession.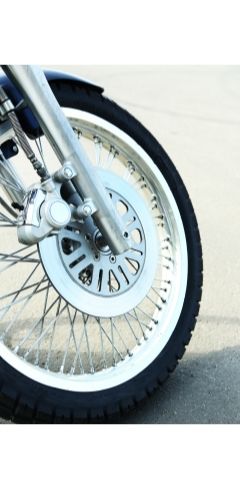 It needs to be fully registered with an active insurance policy and you can't have any liens or loans out on the bike. You need to have a valid id and a bank account that allows direct deposit. Some lenders may require you to show proof of employment or other verification for your work history. That way you can prove to the lender that you will be able to make future payments on the loan amount. These requirements for your motorbike or ATV are similar to what you would expect for auto title loans. Any type of secured equity loan is going to start with a firm requirement for your pink slip as that's what's required as collateral.
How Much Can I Get With A Typical Motorcycle Title Loan?
A motorcycle title loan is just what it sounds like – you use your motorcycle's title as collateral for a loan. You will get money equal to the worth of your bike (usually 80% or less). However, most programs allow you to borrow 100% of the value of your bike with some lenders allowing up to 125%. So you can not only utilize your equity but also get financing for an additional 20-25% on top of that. This means that if you want $3,000 dollars in cash, instead of getting a small personal loan that may only provide that amount, you could secure funds with a motorcycle title loan and keep driving your bike while you make the monthly loan payments.
Can I Get A Motorcycle Title Loan With Bad Credit?
Yes, you can still get a motorcycle title pawn even if you have bad credit. The key is finding a lender that specializes in providing loans to those with less-than-stellar credit ratings and that's where GoTitleLend comes into the equation. We work with borrowers in need of car title loans and motorcycle title loans and bad credit isn't going to be a problem when you have a paid off vehicle or bike that serves as collateral. Much like our offers for bad credit title loans on cars, we work with our customers to get the most cash possible for the equity you have in your bike.
Because motorbike title pawns are secured loans, the lender is taking on less risk by lending to someone with bad credit and that makes this form of lending different from a payday loan or personal loan where there's no security. So if you're looking for a way to get cash quickly in Ohio, and your credit score is keeping you from getting the help you need, consider a motorcycle title loan from GoTitleLend.
Can I Apply Directly Online For A Motorcycle Title Loan
Yes, you can apply directly online for a motorcycle title loan. This process is simple, easy, and fast and it doesn't cost you anything to get a quote or to see how much money you can borrow. And, since there's no need to go through a bank or credit union, you can get the money you need without having to wait for a lengthy banking or credit union underwriting process.
At GoTitleLend we work with a network of companies that specialize in motorcycle title loans. We have a variety of programs to choose from and we are experts in working with those who have bad credit. So if you're in need of some quick cash, consider using your bike as collateral for a motorcycle title loan. You could have the money you need within just 24 hours.